Tesla Car Rentals at Barcelona Airport
UNBEATABLE VALUE CAR RENTAL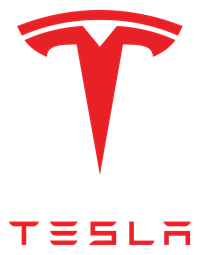 Tesla - Barcelona Airport
check_circle
6 Tesla car rental quotations searched.
Popular Tesla models to rent:
About Tesla Rental Cars at Barcelona Airport
Tesla: The Epitome of Electric Luxury
Tesla is a brand synonymous with innovation, luxury, and environmental sustainability. Their cars have been described as "futuristic," "high-performance," and "eco-friendly." Tesla's commitment to producing zero-emission vehicles without compromising on design or performance has positioned them as a leader in the electric vehicle market. This makes a Tesla rental the perfect choice for travelers looking to make their journey as green as possible.
Tesla Model 3: The Perfect Blend of Efficiency and Elegance
The Tesla Model 3, available for rent from HERTZ and EUROPCAR, is an excellent choice for both business and leisure travelers arriving at Barcelona Airport. This model is known for its sleek design, superb handling, and remarkable electric mileage, making it ideal for navigating the bustling streets of Barcelona.
Whether you're heading to a business meeting in the city center or planning a scenic drive along the Mediterranean coast, the Tesla Model 3's impressive range ensures you can get to your destination without having to worry about charging. Its autopilot feature provides an extra layer of convenience, especially for those unfamiliar with Barcelona's roads.
For customers looking for an amazing Barcelona Airport Car Rental experience, the Tesla Model 3 stands out with its minimalistic interior design, boasting a large touchscreen display and voice-activated controls. The car's eco-friendly aspect further enhances its appeal, particularly for environmentally conscious travelers.
In short, the Tesla Model 3 combines the thrill of high-performance driving with the benefits of sustainable travel, presenting a unique and rewarding motoring experience for visitors to Barcelona. So, when you travel to Barcelona Airport next, consider a Tesla Model 3 rental for a journey that's as stylish as it is sustainable.
Tesla Vehicle Rentals by Group Available at Barcelona Airport
Which Car Rental Companies Offer Rental of Tesla Cars from Barcelona Airport?
Tesla Vehicle Rental at Barcelona Airport - FAQ
question_answer Which car rental companies offer Tesla car rentals at Barcelona Airport?
question_answer Which car rental company at Barcelona Airport offers the cheapest Tesla car rentals?
question_answer Which automatic Tesla cars are available to rent at Barcelona Airport?
The following automatic Tesla cars are available to rent at Barcelona Airport:
Tesla Model 3
Alternative Car Brands Available to Rent at Barcelona Airport
We have 144 different types of vehicles from 26 manufacturers provided by 24 car rental companies at Barcelona Airport.