Mini Car Rentals at Barcelona Airport
UNBEATABLE VALUE CAR RENTAL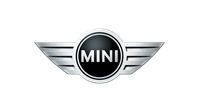 Mini - Barcelona Airport
check_circle
30 Mini car rental quotations searched.
Popular Mini models to rent:
About Mini Rental Cars at Barcelona Airport
When it comes to exploring the vibrant city of Barcelona, it's essential to have a vehicle that matches the city's energy. A Mini rental at Barcelona Airport is a perfect choice for business and leisure travelers. Known for its unique blend of style, performance, and compact dimensions, Mini has become an icon in the automobile industry since its debut in 1959. The brand values of Mini revolve around creating high-quality vehicles that offer a fun and engaging driving experience. In addition, Mini is committed to sustainability, with many of their vehicles offering eco-friendly features.
The Charming Mini Cooper for Barcelona's Bustling Streets
The Mini Cooper, provided by NIZA, is the quintessential Mini model, known for its agile handling and distinctive style. Its compact size makes it perfect for navigating Barcelona's narrow streets and finding parking spaces in the city's bustling neighborhoods. The Mini Cooper features a fuel-efficient engine, making it an eco-friendly choice for environmentally conscious travelers. It's an excellent match for those who value style, efficiency, and the thrill of an engaging drive.
The Mini Cooper Convertible: A Stylish Choice for Barcelona's Sunny Climate
The Mini Cooper Convertible, available from SIXT, NOMADCAR, NIZA, and OK RENTACAR, is the perfect vehicle for soaking up the Barcelona sun. With its retractable roof, the Mini Cooper Convertible allows you to enjoy Barcelona's beautiful weather to the fullest. Its compact dimensions and tight handling make it an excellent choice for navigating the city, while its stylish design is sure to turn heads. The Mini Cooper Convertible is an excellent option for customers looking for an unforgettable Barcelona Airport Car Rental experience.
Both the Mini Cooper and the Mini Cooper Convertible offer a unique combination of style, performance, and practicality, making them excellent choices for any traveler arriving at Barcelona Airport. They represent the best value Barcelona Airport Car Rental options for those looking to explore the city in style and comfort. Whether you're visiting for business or pleasure, these Mini rentals are sure to enhance your Barcelona experience.
Mini Vehicle Rentals by Group Available at Barcelona Airport
Which Car Rental Companies Offer Rental of Mini Cars from Barcelona Airport?
Mini Vehicle Rental at Barcelona Airport - FAQ
question_answer Which car rental companies offer Mini car rentals at Barcelona Airport?
question_answer Which car rental company at Barcelona Airport offers the cheapest Mini car rentals?
question_answer Which manual/stick shift Mini cars are available to rent at Barcelona Airport?
Alternative Car Brands Available to Rent at Barcelona Airport
We have 144 different types of vehicles from 26 manufacturers provided by 24 car rental companies at Barcelona Airport.