Taxi Transfers To and From Barcelona Airport
Find Unbeatable Value Taxi Transfers

Barcelona Airport Taxis - Fares, Distances and Where to Find Them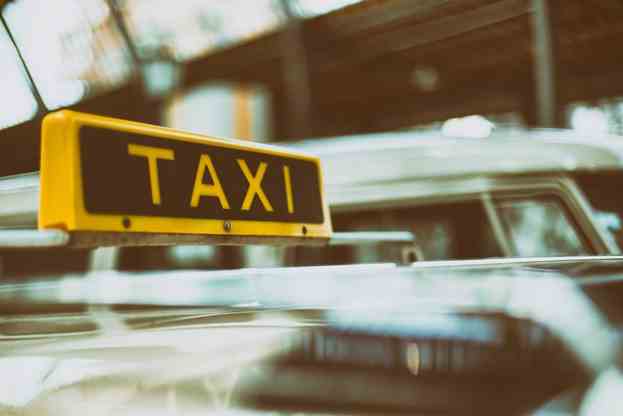 Taxi stands are located at:
Terminal 1: Floor 1
Terminal 2: A/B/C Arrivals
BARCELONA AIRPORT TAXIS
The taxi ride from Barcelona airport to the city center should cost around €33. The minimum fare for service from the airport is €20, on top of which there is a fee of €3,10 plus a fee of €1 per item of luggage stored in the boot. After that, the fare is charged per kilometer. The journey should take around half an hour depending on traffic.
Àrea Metropolitana de Barcelona has tools to help you calculate the cost of your journey. You can either download their free App or use the route calculator on their website to calculate your approximate journey time and price.
Airport taxis can be paid for by cash or credit card. You should pay the price on the meter, plus any additional fees, for example, port or airport fee. Your Barcelona taxi should be able to print your receipt via a printer connected to the meter. They should also have on display fares information and an ID plate with their license and registration number.
PRIVATE TAXI COMPANIES
Should you prefer, you can book a private taxi to collect you from the airport. Several private taxi companies have been highly recommended on Trip Advisor; these include:
SUN TRANSFERS
Provides private airport transfers across Europe at more than 500 destinations. Bookings can be made online, and customer service is open 24/7.
BARCELONA AIRPORT TRANSFERS
Private company in Barcelona owned and run by Carles Bohigas Garcia, providing transport around the city, to and from the port and airport. Bookings can be made online.
ZIP TRANSFERS
Provides affordable transfers from hundreds of airports worldwide. Bookings can be paid for in advance, and customer service is open 24/7.
TIMES AND PRICES TO COMMON PLACES IN BARCELONA FROM THE AIRPORT
Tourist destinations
Las Ramblas: €33, 30 minutes
Placa Catalunya: €33, 28 minutes
Barri Gotic: €29, 25 minutes
Transport connections
Port of Barcelona: €26, 40 minutes
Barcelona Sants: €23, 20 minutes
Neighbourhoods
Gracia: €32, 20 minutes
Barceloneta: €28, 20 minutes
El Poblenou: €26, 39 minutes
Sarrià-Sant Gervasi: €26, 16 minutes
Sant Cugat: €28, 45 minutes
Regional
Sitges: €51, 30 minutes
Alella: €54, 30 minutes
Terrassa: €56, 36 minutes
Girona: €166, 80 minutes
TAXI STANDS IN BARCELONA
Finding a Barcelona taxi when you are out and about should be straightforward. There is a vast network of cab stands around the city – more than 300 in total. Information on where they are located can be found here.
Taxi fares to & from Barcelona Airport (BCN)
Taxi Transfer Customer Reviews
Available Transfer Options